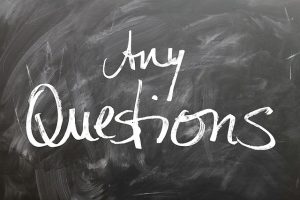 What is your cancellation policy?
At least 24 hours notice is required for cancellations, otherwise a fee is payable.
How do I schedule an appointment?
You can schedule an appointment or make an enquiry by calling Resilience Counselling on 0487 805 322. You are welcome to leave a text message and I will return your call as soon as possible. Calls made on the weekend may be on the next business day. Alternatively, you can email samantha@resiliencecounselling.com.au or use the Contact Form.
Do you counsel children and teens?
Samantha has a current Victorian Working with Children Check, and can provide assistance to young people from 13 years of age upwards.
Do you provide out-of-hours and between sessions emergency support?
No sorry, we are unable to provide between-sessions emergency support. If you need urgent assistance between sessions, please refer to the contact numbers on the Resources page.
Should I see a doctor if I am experiencing anxiety or stress?
Yes, it is important to consult your GP. Anxiety and stress have a tangible effect upon your body, and your doctor can assess your overall health.
How many sessions will I need?
This depends on the individual and is your decision. Periodic maintenance sessions can be organised when recovery goals have been achieved.
What is your counselling approach?
Applying the wisdom contained in the Holy Bible (King James Bible) to the client's situation. The counselling process also involves using counselling methods with proven efficacy, such as Cognitive Behavioural Therapy, Person-Centred Therapy and applied relaxation training.
Contact us on 0487 805 322 or email samantha@resiliencecounselling.com.au