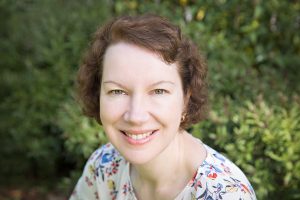 Samantha Savige – Biblical Counsellor
I've been working in the caring professions for a long time, with a background in healthcare. I love the transformational power of God's Word. It gives light (Psalm 119:130), life (John 6:63), hope (Romans 15:13) and wise direction. There is good news to be found in the Holy Bible.
I hold accredited qualifications in counselling and mental health practice. It has been my honour to be actively involved in the ministry team of my local Church (Victory Faith Centre, Geelong), for many years. Resilience Counselling was established in 2018 to provide collaborative, caring and solution-focused counselling.
About Christian Biblical counselling…
What it is:
A means to connect you with a Biblical plan for change, with reliance on God, above all, as your Teacher, Comforter and Helper.
Based on God's promises, as revealed in the Holy Bible.
What it isn't:
A long-term process.
A substitute for the role of the local Church in meeting the spiritual needs of the individual.
OUR BELIEFS…
THE HOLY BIBLE
God has placed His pure and perfect Word (i.e. Scripture) in the Earth in written form and has preserved it throughout history. In English, it is the King James Bible.
The Holy Bible can direct our lives in a godly way. The Bible contains timeless wisdom which answers life's problems, whatever they may be.
"All scripture is given by inspiration of God, and is profitable for doctrine, for reproof, for correction, for instruction in righteousness…" (2 Timothy 3:16)
HEALTH, HEALING AND RECOVERY
God can bring healing and recovery to those who have faith in Him and believe that His Word works.
The Word of God has the power to renew the mind and transform thinking in a positive way, to help people believe for health and restoration.
God can bring recovery and peace to a troubled mind.
"Beloved, I wish above all things that thou mayest prosper and be in health, even as thy soul prospereth." (3 John 1:2)
"…be ye transformed by the renewing of your mind…" (Romans 12:2b)
"The LORD is nigh unto them that are of a broken heart; and saveth such as be of a contrite spirit." (Psalm 34:18)
SALVATION
Salvation is freely available to each person and is God's solution to the curse of sin. Salvation is not available by any other means except through believing the Gospel, (see Mark 16:15, 16), and so receiving the Lord Jesus Christ as Saviour by faith.
"But as many as received him, to them gave he power to become the sons of God, even to them that believe on his name:" (John 1:12)
"For God so loved the world, that he gave his only begotten Son, that whosoever believeth in him should not perish, but have everlasting life." (John 3:16)
"For by grace are ye saved through faith; and that not of yourselves: it is the gift of God:" (Ephesians 2:8)
More information about God's gift of salvation is available here.
Contact me on 0487 805 322 or email samantha@resiliencecounselling.com.au to discuss your needs.