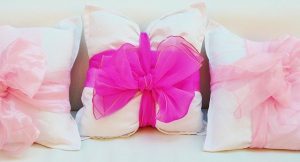 The Holy Bible has the solution for people who are having trouble sleeping.
You can have victory in this important aspect of your life through trust in God. The Bible has multiple comforting promises about sleep. God knows that sleep is vitally important to our mental and physical health. As our Creator, He knows our every need. God has provided these victorious promises so you can take hold of them and apply them to your life.
Although many behavioural habits can negatively impact sleep, it's important to identify that fear is a significant factor in sleep disturbance– for adults and children. Fear (which is one of the devil's major weapons) targets your thought life, and fearful thoughts can be tormenting, as 1 John 4:18 teaches. Therefore, resisting fear (see James 4:7 KJV) and claiming God's promises by faith will enable you have the sweet sleep promised to you as a Christian.
Here are some Scriptural truths:
God will keep you safe.
"I will both lay me down in peace, and sleep: for thou, LORD, only makest me dwell in safety." (Psalm 4:8)
"Thou shalt not be afraid for the terror by night; nor for the arrow that flieth by day…" (Psalm 91:12)
God loves you and wants you to have a healthy, refreshing sleep.
"It is vain for you to rise up early, to sit up late, to eat the bread of sorrows: for so he giveth his beloved sleep." (Psalm 127:2)
A sweet sleep, without fear, is promised to you:
"When thou liest down, thou shalt not be afraid: yea, thou shalt lie down, and thy sleep shall be sweet." (Prov. 3:24)
Be diligent to do what God has called you to do in your life, and rest in His promises.
"The sleep of a labouring man is sweet…" (Ecclesiastes 5:12a)
If you are not a Christian, the good news is that it is easy to be saved! You can find information and a prayer to receive the Lord Jesus Christ as your Saviour here.