Loneliness is a major risk factor for stress.
Loneliness occurs when we feel disconnected from others or rejected. As social creatures, we all need to feel a connection to someone who 'gets us' and values us.
Loneliness can occur even if you're in a group, especially if there's no-one you can make a connection with.
People differ in how they are impacted by loneliness. Some people, despite being alone, may not feel lonely.
For those who have been experiencing loneliness, the good news is that you can exercise control over it.
Here's some practical tips to beat the stress of loneliness:
Therapy can help you with decreasing the stress of isolation. You can work on related issues such as social skills development or changing unhelpful thinking patterns.
Connect with people of similar interests. It's easier to develop rapport when people have things in common.
Explore your local community resources, e.g. a Community Centre or Neighbourhood House. They organise various programs such as community kitchens, craft sessions, classes and workshops for instance.
Libraries hold activities and events for community participation. Local libraries can have many free, regular educational and social activities to participate in.
Volunteer. Explore a volunteering role which would be a good 'fit' for you. These are opportunities for social interaction and to provide help to others.
Reach out and send a written message to someone or have a video chat (which can be helpful if you are geographically isolated).
Stay optimistic about the steps you are taking to increase social interaction. Adopting an outward focus holds benefits for both yourself and others.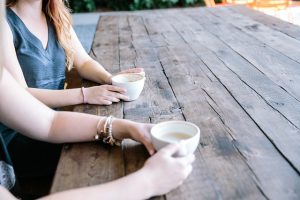 If you'd like to learn how to improve your ability to manage stress, contact Resilience Counselling on 0487 805 322 or email samantha@resiliencecounselling.com.au.